It Started with a Friendship
Liz Scott and I (Heather Satterley) met back in 2017 when we were partnered together to teach a Master Class on QuickBooks Online for Intuit. Before the end of the first day we quickly realized that we were each other's second self. Not only did we share a deep understanding of accounting processes and technology, but we both had an insatiable desire to learn as much as we could about new innovations, how they work, and how they will forge the future of our industry.
We became fast friends that day and began meeting regularly to share what we had learned working as accounting technologists in our respective firms. We often messaged each other because we had to share something really cool and innovative RIGHT NOW! As our knowledge of technology and its applications grew deeper and stronger, so did our friendship and respect for each other. We decided that we may actually share the same brain or have some kind of cerebral connection.
An Idea is Born
Fast forward to May 2018 when we were partnered together again to do some training (thank you Intuit!). The idea for The QB 'Appy Hour was born on a road trip between Jersey City and Arlington, VA after our flight was canceled and we were forced to rent a van and drive 4 hours after a LONG day of training! Needless to say, we had a BLAST during the drive with our friends from Intuit and TSheets. There may (or may not) have been some singing, 'super fun/weird stories that are destined for another blog post, and Heather's first trip to Chik-fil-a (OMG, FROZEN COFFEE).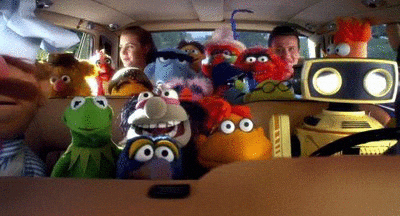 During our drive, we had this crazy amazing idea to create a fun, relaxed, webinar series to help connect accounting pros with the app developers! And what if we named a drink after the app and actually drank it on the show? TSheets to the Wind, the QB Big Shot, and many other drink names were born that day. You can get the drink recipes from the shows and learn more about the app in the QB 'Appy Hour Bar Book!
And then…it WAS!
We finished the tour and within a week, we had a website, social media presence, and a PLAN! We launched the QB 'Appy Hour at the Scaling New Heights conference in Atlanta, GA with a little help from our friends, including Kim Amsbaugh, Donna Duncan, Alison Ball, Annie Terry, David Leary, Misty Megia, Mindy King, Joe Woodard, Liz Colley, Seth Fineberg and Stoney Thomas from AccountingWeb, Bento for Business, and Flowlink!
On July 10, 2018, we broadcast our first QB 'Appy Hour with Liz and Heather via Facebook Live with our sponsor QVinci! Since then, we have provided our viewers, which include both accountants and developers, with educational content and a look inside sponsor apps. So far, we have showcased Avalara Avatax, ClientHub, A2X for Amazon, LivePlan, and Knowify!
The $100K #SmallBiz #AppShowdown
We've made a bit of magic with Intuit over that past 10 months and are so grateful for our friends and what we've been able to accomplish with their help. Liz and I hosted the $100K #Smallbiz #AppShowdown pre-party at #QBConnect in San Jose last November and have attended both #QBConnect Toronto and #QBConnect London in the last year and are hoping to make the long trek to Melbourne in May to round out the #QBAppyHourWorldTour!
We've also interviewed the winners and finalists for the past two showdowns during episodes of the show, including the 2018 winner, G1VE and the 2017 winner, ShopVox. Liz and I spent lots of time with all the finalists both leading up to the Showdown and have stayed in close touch with them ever since. We caught up with our new friends during our March 12th episode during our $100K #SmallBiz #AppShowdown takeover episode with Annie Terry from Intuit Developer.
The SmallBiz Hackathon!
In addition to the #QBConnect conferences, one of the highlights of the year has been our involvement in the Intuit Developer #SmallBizHack events in San Jose and London. Developers from all over the world attend the hack-a-thons to collaborate together and compete for the chance to win prizes, including a top prize of $5,000 cash! Many past winners have gone on to bring their innovation to market as fully developed app in the QuickBooks app store at www.apps.com.
I was honored to be a judge for the San Jose Hackathon and Liz and I both participated as mentors, along with Andrew Wall and Brad Celmainis from Canada, during the London event. Our role as mentors included working with the developer teams to provide ideas and feedback on the innovations they created. If you haven't attended a Hackathon, you absolutely must make it a point to include time during your next visit to QuickBooks Connect to participate as a mentor or even join a team. It will be one of the most rewarding experiences you will ever have! Register for the next Hackathon.
What's Next for the QB 'Appy Hour?
What's coming next for The QB 'Appy Hour? We are excited to be heading into our second year and have some amazing content and sponsors lined up! We have also added additional episodes which feature fellow accountants and ProAdvisors who will share their expertise and how their partnership with app developers has strengthened their practice. We will also be hosting special events at conferences throughout the year.
So, be on the lookout for your favorite 'Appy Hour bar buddies on social media and at your favorite accounting events! And don't forget to add the QB 'Appy Hour to your regularly scheduled calendar events by registering here. Thank YOU for your support and for being a part of our journey!